My final assignment for Coetail, as with for many others, was not an easy one. This was particularly true because I am a Technology Integration Coach at my school and I do not have my own class. As I mentioned in my previous blog, in many regards, the teachers are my students and it's my job to show them how to successfully and effectively integrate technology into their program.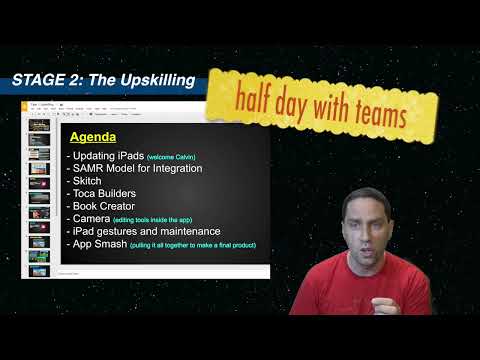 REMEMBER, this project is not about what the students have done.  I don't work directly with them.  Rather, it is about  how far the teachers (and me) have developed with regards to accepting technology integration in a meaningful way.  For this assignment, I worked with the Year 1 team to try and integrate technology throughout their 6 week unit of inquiry (UOI).
The standards outlines in this document are the ones used here at the school (scroll the the right to see)

THE LOWDOWN
THE TRACKER
One of the cool things to come out of this for both me and our school is our "Technology Tracker"
It's messy right and a bit disorganised right now and this is because we don't even know how we should be tracking our use.   But it's a start and something we created together as a team.  It will surely improve as we continue to use it. Now, it's important to note here, I soon discovered that it really didn't matter if we correctly placed the learning engagement in the right box (there were times that I was really stumped as to which area in the SAMR the activities landed). What really is more important is to just have those discussions and get people thinking about what their doing.  Again, proper placement, not really important; having meaningful discussions on the topic, HUGELY important!
MY PLN
Another cool thing to come out of this whole experience has been ideas for tracking the work I do.  The ideas to come to me were only made possible through developing my PLN though, which really took off with my enrolment to Coetail.
One of the discussions that came from my PLN was how to substitution level activities were not a good use of time for coaches, found HERE.
While I love the idea of how to track my work as a coach, the subtle point about substitution level integration not being worth while is one that should be up for discussion. IMO, as a coach, when I get some of my teachers there, that is cause for celebration. Plus, I also firmly believe that it is unrealistic to think that everything you do with technology will be HOTS. That would be terrific if everything was but having just come out of a classroom for the last 16 years, I personally don't think it is possible.
I have also found my PLN to be helpful with giving me inspiring ideas.  Someone on in my network shared this idea with me. Not only was it young children but they are also in Hong Kong. Of course I showed it to our teachers and it further inspired us towards what 'could be'.
GREAT CHATS
In addition to the great ideas that were happening about curriculum specific learning engagements, we also began to have other conversations that were inspired from our work with technology.  For example, one of the teachers, a reluctant technology user to boot, came up with the suggestion of setting up a Genius Bar in the hub, run by the students for students and teachers. Whether or not that actually comes to fruition is not the point…but the fact that these discussions are now taking place is just amazing.